If You're Planning on Doing ANY Home Improvements… You Can Save $1,000's
This Book Will Protect You from Being Overcharged
on Even the Simplest Home Improvements!
Don't Be A Victim of Home Improvement Ripoffs!
Download Now for – $9.99 & Receive 2 Free Bonus'
Don't be a victim of sleazy salesman!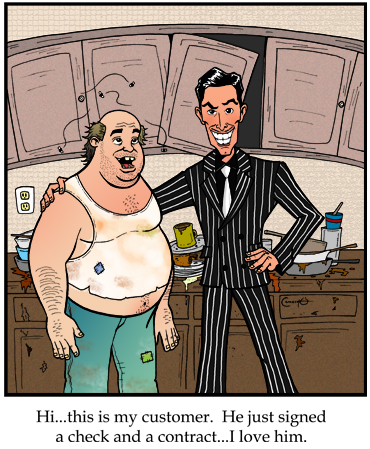 After Reading This Book You Will:
Learn what to say & what not to say to a salesman.
Learn what refusals on your part will keep the price low
Learn how to put the salesman on the defensive
Learn the tactics they use to drive the price up on all common home improvement services!

Yes… what you see is controversial, yet this is what salesmen sometimes think of clients. Our money is in your pocket. We want our money to make a speedy journey from your pocket into ours by any means necessary (as long as it is legal).
REPUBLIC OF RIPOFF – Confessions of a Home Improvement Salesman, paints the humorous yet unvarnished reality of an industry that helps support the American Dream!
A professional Home Improvement specialist with over 25 years experience tells you all the dirty little secrets!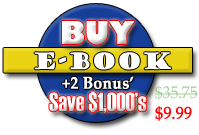 UNCOVERING THE TRUTH
A Shocking and Explosive Expose,
The author, a home improvement salesman for decades, "comes out of the closet" to reveal the astonishingly effective strategies that make even reluctant home owners sign on the dotted line. He blows the cover off this $200 billion industry by revealing its deepest lies, deceits and secrets, and how they translate into his (and his colleagues') comfortable six-figure incomes.
He also touches on the incredible history of sales in America starting from the 1810s, continuing through the Fuller Brush era, the scams of the Depression, the entrance of psychology into the sales arena a century ago (explaining how salespeople conjure the spirits to create a buyer's desire to purchase anything from a pair of shoes to a $300,000 renovation) and the modern quasi-legal ploys.
Along the way, we meet homeowners more nefarious and devious than the salesmen, sabotaging spies within the industry, widely practiced forms of racial and ethnic profiling, and hilarious encounters with bizarre clients.
At the close, Confessions offers practical, invaluable advice for homeowners for their planned renovations. In short, this book manages to be both a shocking expose and a home owner's how-to, as well has a how-not-to, guide — while also offering nonstop entertainment.


Chapter excerpt:
Clients from Hell
"Shame on You," segments have graced local television news broadcasts nationwide. Ruthless home improvement contractors are a favorite topic. Many a television blurb highlights Genghis Khan reincarnated as a remodeler, running amok in Mrs. Johnsons home, installing faulty plumbing, wavy Sheetrock and light switches that do not function, yet after a few up and down flicks, she receives a phone call from someone in Buenos Aires saying, "Cut it out!"
Well, I have had to deal with clients who climbed up from the ooze of evildom, who have Idi Amin and Osama Bin Laden seem like teddy bears; yes, clients from hell.
Chapter excerpt:
Racial Profiling – "What did you say?!"
Stereotypes abound in our great country. There is sometimes a bit of truth to them, sometimes not. We won't dwell on the complex historic reasoning for these views, they just exist. Blacks eat watermelon, Latinos are lazy, and Chinese cannot drive. Jews are cheap, Indians cheaper. We've all heard them. Our Conscience and morals dictate that these odious stereotypes should not exist.
Yes, and I've a beautiful stone-tower bridge connecting Brooklyn and Manhattan that I'll sell to you really cheap. The fact is they do exist. And another fact is, we in the home improvement business have our own separate racial and ethnic profiles, and they dictate how and with whom we do business.
Chapter excerpt:
How It All Began
How historically important is sales in our country?
On the morning of July 10 1916, three thousand salesmen, managers and executives from various industries gathered in Arcadia Auditorium in Detroit for the first World's Salesmanship Congress. President Woodrow Wilson, the keynote speaker, urged his audience of salesman to travel the globe and promote the goods that, he believed, had come to symbolize prosperity – and the promise of America itself. "Lift your eyes to the horizon of business," he began. "Do not look too close at the little processes with which you are concerned, but let your thoughts and your imaginations run abroad throughout the whole world. And with the inspiration of the thought that you are Americans and are meant to carry liberty and justice and the principles of humanity wherever you go, go out and sell goods that will make the world more comfortable and more happy."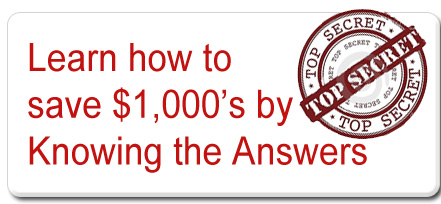 ORDER TODAY
With great appreciation,
– The expert
P.S. Think very carefully. You are going to save yourself years of research AND thousands of dollars, not to mention eliminating the pain and hassle of trying to figure out: what are the best strategies to help me decide what to do for my home? You will have everything handed to you on a silver platter, wrapped up with $275 worth of free bonuses. Simply place your order and be whisked on your way to receiving the greatest wisdom of the ages within one minute flat! So….

If you have any questions please feel free to email us at
info@homeimprovement-ripoffs.com